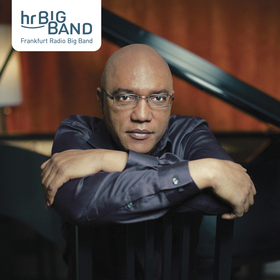 Billy Childs: Reimagining Laura Nyro & More
hr-Bigband, Billy Childs, Alicia Olatuja, Jim McNeely &nbsp
hr-Sendesaal
Bertramstraße 8
60320
Frankfurt am Main
Tickets from €24.00 *
Concession price available
Event organiser:
Hessischer Rundfunk, Bertramstr. 8, 60320 Frankfurt am Main, Germany
Event info
Billy Childs: Reimagining Laura Nyro & More

Billy Childs | Piano
Alicia Olatuja | Gesang
Jim McNeely | Leitung

Mit elf Jahren entdeckt Billy Childs die Musik der New Yorker Singer-Songwriterin Laura Nyro. Die Liebe zu ihrer Musik führte 2015 zu einer brillanten Hommage: "Map to the treasure – Reimagining Laura Nyro". Mit diesem Album hat er Nyros Schaffen ein Denkmal gesetzt, das auch mit einem Grammy ausgezeichnet wurde. Billy Childs Versionen der Musik von Nyro stehen zentral in diesem Programm.

Konzertdauer: ca. 120 Minuten – inklusive Pause

________

At the age of 11, Billy Childs discovered the music of the New York singer-songwriter Laura Nyro. The love for her music led to a brilliant tribute in 2015: "Map to the treasure - Reimagining Laura Nyro". With this album he set a monument to Nyro´s work, which was also awarded a Grammy. Billy Child´s versions of Nyro´s music are central to this program.

Concert duration: about 120 minutes – including break
Event location
Von Klassik- und Jazzkonzerten, Kinderveranstaltungen, Kabarett, Previews, Lesungen und literarischen Gesprächen bis hin zum Deutschen Jazzfestival, Fastnachtssitzungen oder Fernsehübertragungen bietet der Sendesaal des Hessischen Rundfunks mit seinem Foyer Raum für die unterschiedlichsten Veranstaltungen. Die besondere Qualität des 1954 eingeweihten und 1987/88 komplett umgebauten hr-Sendesaals, der mit hellem Naturholz getäfelt ist, liegt nicht nur in seiner hervorragenden Akustik, sondern auch in seiner Multifunktionalität: Er ist Konzertsaal, Proberaum und modernes Tonstudio in einem, hier arbeitet das hr-Sinfonieorchester und gibt zahlreiche Konzerte, hier werden aber auch regelmäßig CD-Produktionen realisiert. An seiner Stirnseite verfügt der hr-Sendesaal über eine Konzert-Orgel. Der Publikumsbereich bietet bis zu 840 Sitzplätze.
Großer Sendesaal des Hessischen Rundfunks
Bertramstraße 8
60320
Frankfurt am Main