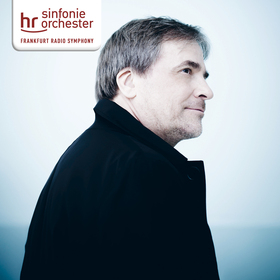 hr-Sinfoniekonzert I Himmelsblick
Martin Helmchen, John Storgårds, hr-Sinfonieorchester &nbsp
Alte Oper | Großer Saal
Opernplatz 1
60313
Frankfurt am Main
Tickets from €19.00 *
Concession price available
Event organiser:
Hessischer Rundfunk, Bertramstr. 8, 60320 Frankfurt am Main, Germany
Event info
Himmelsblick

Martin Helmchen | Klavier
John Storgårds | Dirigent

Johann Sebastian Bach/Anton Webern | Ricercar
Wolfgang Amadeus Mozart | Klavierkonzert D-Dur KV 451
Anton Bruckner | 6. Sinfonie


Von seinem »Naturgefühl« ist die Rede in einer vor gut 100 Jahren erschienenen Bruckner-Biografie, von seiner »Freude an ritterlichem Glanze und an bäurischer Derbheit« – und von seinem »Himmelssehnen«: Bruckners Musik öffnet den Blick nach ganz oben, dorthin, wo man sonst nur mit Mozart gelangt. Der Finne John Storgårds, der erst als gut 30-Jähriger seine Dirigentenkarriere startete, ist jedenfalls überzeugt: »Bruckners Musik hilft einem, sich zu entwickeln, erst als Musiker und dann als Dirigent«. Die nicht eben häufig zu hörende »Sechste« ist dabei eine seiner Lieblingssinfonien. Im Klavier-Olymp angekommen jedenfalls ist Martin Helmchen, aktuell einer der wenigen deutschen Pianisten, die dort oben, wo die Luft dünn wird, eine Hauptrolle spielen. Dass er sich dabei mit und auf Mozart versteht, hatte er bereits mit seiner ersten CD-Aufnahme bewiesen, das war 2007: »Der junge Mann kann singen auf dem Klavier«, staunte da der Rezensent des Fachmagazins Rondo – »richtig schön kann er das.«

Konzerteinführung: 19 Uhr
Konzertdauer: ca. 110 Minuten – inklusive Pause
___________

A biography of Bruckner published a good 100 years ago speaks of his »feeling for nature,« of his »delight in chivalrous splendor and rustic earthiness« – and of his »yearning for heaven«: Bruckner´s music opens one´s eyes to the very top, to where one otherwise only reaches with Mozart. The Finn John Storgårds, who only started his conducting career at the age of 30, is convinced: »Bruckner´s music helps you to develop, first as a musician and then as a conductor.« The »Sixth,« which is not heard very often, is one of his favorite symphonies. Martin Helmchen, who is currently one of the few German pianists who play a leading role up there where the air is getting thin, has reached the piano Olympus. He already proved that he knows how to play Mozart with and on his first CD recording in 2007: »The young man can sing on the piano,« marveled the reviewer of the specialist magazine Rondo – »he can do it really beautifully.«

Concert introduction: 7 pm
Concert duration: about 110 minutes – including break
Event location
Mitten in der Frankfurter Innenstadt steht die "Alte Oper Frankfurt". Sie lockt mit Konzerten und Veranstaltungen der Spitzenklasse. Künstler wie Martha Argerich, Alfred Brendel oder Hélène Grimaud, sowie die "Berliner Philharmoniker" sind hier schon aufgetreten.

Seit 1880 bietet die "Alte Oper Frankfurt" Raum für Musik und Feste. Daran konnten auch "Dynamit-Rudi´s" Pläne, das Gebäude in die Luft zu sprengen, nichts ändern. Und seit der Eröffnung zieht die Oper prominente Künstler und Gäste an. Kaiser Wilhelm der 1. kam zur Eröffnung zu Besuch und Carl Orffs "Carmina Burana" wurde hier 1937 uraufgeführt. Und so hat sich zwischen den Bürotürmen ein wichtiges Stück Stadtgeschichte gehalten. Dem Schriftzug über dem Eingang "Dem Wahren, Schönen, Guten" entsprechend, ist die "Alte Oper Frankfurt" ein Garant für ein tolles Programm und unvergessliche Konzertabende. Der große Saal bietet mit 2500 Sitzplätzen genug Platz für große Konzerte, der "Mozartsaal" schafft mit 700 Plätzen eine intimere Atmosphäre.

Die "Alte Oper Frankfurt" ist eine feste Kulturinstitution. Sie genießt weit über das Rhein-Main-Gebiet einen sehr guten Ruf. Hier wird Kunst perfektioniert.
Alte Oper
Opernplatz 1
60313
Frankfurt am Main